Back
INABA FOODS Co.,Ltd | いなば食品株式会社
Position Available

0

Number of Employees

1000+

Year Founded

1805

Specialized Industries

Manufacture and sale of various canned foods, pet foods, pre-packaged food



Website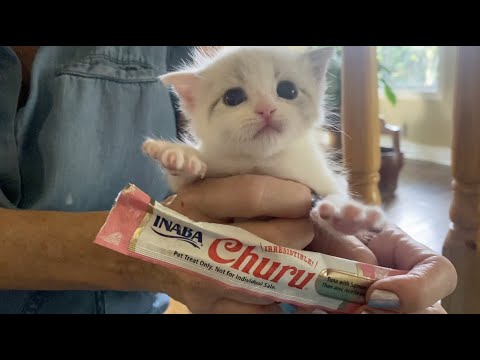 About
INABA Foods is a privately held, family-owned Japanese company with more than 200 years of history.

In 1805, Mr. Yoshizo Inaba started his business in Japan, harvesting fresh yellowfin tuna from the sea nobody paid much attention to, and providing high quality food to families throughout Japan. Building on this heritage of harvesting seafoods, INABA Foods branched into the pet food market in 1958.

As we enter the 21st century, INABA continues to grow as the most popular brand of premium cat food and treats in Japan, and INABA products are now sold worldwide.

The company is characterized by an extensive range of products, bright product packaging, and additive treats, such as the iconic product "Churu" that has revolutionized the industry.
Why work for us
We were 100% dependent on exports to the U.S., Germany, Italy, and other countries in those days. In 1971, however, we succeeded in developing "Inaba light tuna" ahead of the market, by focusing our attention on "yellowfins," which were fished at a constant rate together with skipjacks in experimental operations by the Fisheries Agency but that were seldom processed in those days. We began to sell the products in Japan.

"Inaba Light Tuna" was an innovative product not only because attention was focused on yellowfin, which was a new marine resource in those days, but also because it brought about an era of mass production of canned tuna in Japan by flaking tuna and adopting a high-speed tuna-filling system. At present, the majority of the approximately ten million cases in the Japanese tuna market are flake products that are made from yellowfin. This fact clearly shows that our "Inaba light tuna flakes" are still the driving force in the Japanese market of canned tuna.

Since 1958, we have been engaged in the production of pet foods. Seen in this light, we are one of the earliest brand manufacturing companies of wet foods. In 1989, after twenty years of exporting to Italy, we created "CIAO" as a premium brand of domestically-produced cat foods. In 1997, we established INABA PETFOOD Co., Ltd. as a sales company of pet foods.
We have developed into a top brand of premium wet cat foods, with approximately half a century of production achievements up to now as well as the production and sales of approximately 300 quality-first items, including dog foods of the Inaba brand. We have been rapidly growing in the market as a premium brand manufacturing company that is loved and trusted by customers.
© 2023 GPlusMedia Inc. All Rights Reserved.
GaijinPot and CareerEngine are trademarks of GPlusMedia Inc. and part of the Gakken Group.