Back
Cambridge International School - ケンブリッジインターナショナルスクール
Position Available

0

Number of Employees

1-10

Year Founded

2012

Specialized Industries

Language arts, science and mathematics


Website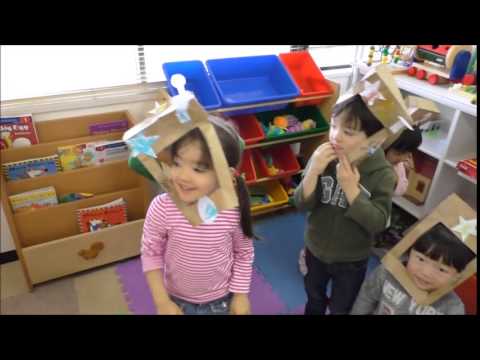 About
Cambridge International School Tokyo is a new school based in Sakura Shinmachi (near Shibuya) on the Denen-Toshi line. We are committed to educating young people to meet life as a whole. Our philosophy is where one learns about the totality, the wholeness of life. Academic excellence is absolutely necessary, but equal importance is also given to an ongoing inquiry into the way we live our daily lives. All aspects of our curriculum embody our philosophy to foster critical reasoning and discussion in key discourses while at the same time establishing a critical awareness of the activities that we are engaged in. This underlying framework provides a means to establish not only a mastery of the principles and practice of rigorous and logically informed reasoning in the individual disciplines themselves, but is part of an inquiry that extends beyond the mastery of the technical skills required of today's world to an intelligence born of observation and self-knowing.
Why work for us
Our curriculum is largely based upon Cambridge University`s curriculum frameworks; Cambridge Primary for elementary school, Cambridge Secondary 1 & 2 for middle school and Cambridge Advanced for high school. However we also incorporate other curriculums that aid the learning experience of the students so we are not exclusively based upon one curriculum. We incorporate NAEYC (National Association for the Education of Young Children) for our early education program for example, as well as Advanced Placement for high school.

We also develop our own learning programs that are not familiar features at other schools. For example, we aim to run creative writing courses and reading clubs that develop students' abilities to read and think critically so as to increase student comprehension, fluency, and vocabulary skills. These courses are intended to develop stronger analytical thinking skills and establish a critical awareness of thought through structured discussion. Students also learn to actively participate as effective listeners and contributors.

We also place a lot of emphasis on science education because as science and technology become more advanced their results have closer implications in people's lives. It is necessary therefore for everyone to have a minimum grounding in science so as to properly interpret and evaluate the relation between science and technology and society. Such grounding includes not only knowledge about science, but also what is called having a "scientific mind," such as the attitude of having curiosity and doubt about various matters, and the ability to think and judge scientifically and rationally.

Our goal is to instil in the learner the belief that by their own reasoning they develop a marvellous tool, not only for the understanding of the material they are studying but a lifelong tool for rational and clear thinking. Our teachers therefore, impart not only the significance of science to children but teach the fun of science through experiments, etc., to children full of curiosity thereby developing creativity. We take care to get children to feel intellectual interest in science and to enable them to realize the importance of science and its implications in daily life as well as guiding those children already displaying excellent abilities in science and mathematics so that they can further develop such abilities.


© 2017 GPlusMedia Inc. All Rights Reserved.
GaijinPot and CareerEngine are trademarks of GPlusMedia Inc. and part of the Fujisankei Communications Group.